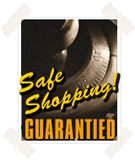 A Christmas Carol
by Charles Dickens
Narrated by Dan O' Herlihy




ABC Online Price $17.95

Includes Shipping & Handling in the U.S.

Availability: Ships in 24 Hours

Format: 3 Audio CDs / Unabridged
ISBN: 0-89926-140-X
Item No: CU2-215



Order This Book!







Secure Order Guarantee


Description
I have endeavoured in this Ghostly little book, to raise the Ghost of an Idea, which shall not put my readers out of humour with themselves, with each other, with the season, or with me. May it haunt their houses pleasantly, and no one wish to lay it. Their faithful Friend and Servant,


C.D.
December, 1843.
First published in 1843, A Christmas Carol has been called the most inspired of Dickens' writings. In this deeply moving story, he has immortalized the spirit of the happiest and the most beautiful of all our holidays.

A Christmas Carol is a Victorian morality tale of an old and bitter miser, Ebenezer Scrooge, who undergoes a profound experience of redemption over the course of a Christmas Eve night. If the experience doesn't change Scrooge's ways, he will end up walking the Earth forever being nothing but an invisible and lonely ghost, like his deceased friend Jacob Marley.

Mr. Scrooge is a financier/moneychanger who has devoted his life to the accumulation of wealth. He holds anything other than money in contempt, including friendship, love, and the Christmas season.




About the Author
Charles Dickens

Find Books with Similar Themes

Other Classic Audio Books




Find Books with the Same Narrator

Daniel O'Herlihy (1919 - 2005) narrates this classic book. He was born in Wexford, Ireland. A distinguished actor, his starring role in Robinson Crusoe, earned him an Oscar nomination for Best Actor in 1954. He also had a fairly extensive career in television appearing in the cult television program Twin Peaks in 1991. In 1998, O'Herlihy acted in his last film, The Rat Pack, playing Joseph P. Kennedy.

Other Audio Books narrated by Dan O' Herlihy: