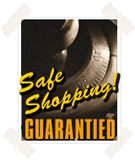 The Complete Sonnets of William Shakespeare
by William Shakespeare
Narrated by Ronald Coleman




ABC Online Price $14.95

Includes Shipping & Handling in the U.S.

Availability: Ships in 24 Hours

Format: 2 Audio CDs / Unabridged
ISBN: 0-89926-145-0
Item No: CU2-510



Order This Book!







Secure Order Guarantee



Description

William Shakespeare wrote many poems in the unique style of Sonnets. A sonnet is a rhymed poem of only 14 lines expressing a single idea or sentiment. The Shakespearean Sonnet has four stanzas, or three quatrains and a couplet.

Now all 154 of Shakespeare's sonnets—the complete collection—are presented for your enjoyment in this audio book.

Only Ronald Coleman could maintain the inspiration of the noblest lyrics in our language. This reading by the distinguished actor is so devoid of personal ego, it allows the listener to recapture the pure beauty of the words—truly a masterpiece of re-creation.




About the Author

Find Books with Similar Themes

Other Classic Audio Books




Find Books with the Same Narrator

Other Audio Books narrated by Ronald Coleman (1913-1985):