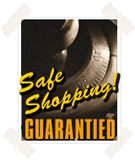 American Humorists
by Various
Narrated by Various





ABC Online Price $14.95

Includes Shipping & Handling in the U.S.

Availability: Ships in 24 Hours

Format: 2 Audio CDs / Unabridged Anthology
ISBN: 0-89926-175-2
Item No: CU2-700



Order This Book!







Secure Order Guarantee



Description

For your listening pleasure, we present a warm, witty and delightful collection by America's great humorists, past and present. This 2 CD set features these fine recorded works:
John S. Robb's Swallowing an Oyster Alive
Washington Irving's A Beehunt
Mark Twain's The Notorious Jumping Frog of Calaveras County
James Thurber's On the English Language and Interview With a Lemming
Ernest Thayer's Casey at the Bat
Dorothy Parker's Literary Rotarians and two short verses
Will Rogers' Political Commentary (Recorded Live)
Art Buchwald's Nobody Voted for Plotkin
Ellis Parker Butler's Pigs is Pigs
Narrators who have contributed their talents to bring you this humorous collection include Marvin Miller, Dana Craig, Robert Dempster, Mary McDonald Lewis, Barry Cooper, Robert Eldredge and of course . . . Will Rogers.




About the Author

Find Books with Similar Themes

Other Classic Audio Books




Find Books with the Same Narrator