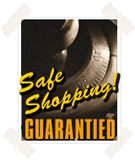 Guilliver's Travels: A Voyage to Lilliput and A Voyage to Brobdingnag
by Jonathan Swift
Narrated by Hal Gerard




ABC Online Price $14.95

Includes Shipping & Handling in the U.S.

Availability: Ships in 24 Hours

Format: 1 Audio CD / Abridged
ISBN: 0-89926-130-2
Item No: JA2-310



Order This Book!







Secure Order Guarantee



Description

Gulliver's Travels was published in 1726 and was an instant sensation and sold out its first run in less than a week. Although it was never intended for them, the book was soon appropriated by the children, who have ever since continued to regard it as one of the most delightful of their story books.

They cannot comprehend the occasion which provoked the book nor appreciate the satire which underlies the narrative, but they delight in the wonderful adventures, and wander full of open-eyed astonishment into the new worlds through which the vivid and logically accurate imagination of the author so personally conducts them. And there is a meaning and a moral in the stories of the Voyages to Lilliput and Brobdingnag which is entirely apart from the political satire they are intended to convey.

This abridged Audio Book edition includes A Voyage to Lilliput and A Voyage to Brobdingnag. Recorded in 1967, this book is narrated by Hal Gerard.





About the Author

Other Audio Books by Jonathan Swift:






Find Books with Similar Themes

Other Children's Audio Books





Find Books with the Same Narrator

Other Audio Books narrated by Hal Gerard:



Gulliver's Travels • Unabridged