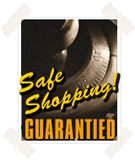 A Child's Garden of Verses
by Robert Louis Stevenson
Narrated by Elinor Gene Hoffman




ABC Online Price $14.95

Includes Shipping & Handling in the U.S.

Availability: Ships in 24 Hours

Format: 1 Audio CD / Aabridged
ISBN: 0-89926-132-9
Item No: JU2-210



Order This Book!







Secure Order Guarantee



Description

A Child's Garden of Verses is the most popular collection of poems about childhood in the English language. The poems describe activities, feelings, and fantasies familiar to children. The perfectly chosen words and lively rhythms and rhyme have enchanted generations of young readers. Included in this reading by Elinor Gene Hoffman are 52 poems:


1 Bed in Summer
2 A Thought
3 At the Sea-side
4 Young Night-Thought
5 Whole Duty of Children
6 Rain
7 Pirate Story
8 Foreign Lands
9 Windy Nights
10 Travel
11 Singing
12 Looking Forward
13 A Good Play
14 Where Go the Boats?
15 Auntie's Skirts
16 The Land of Counterpane
17 The Land of Nod
18 My Shadow
19 System
20 A Good Boy
21 Escape at Bedtime
22 Marching Song
23 The Cow
24 The Happy Thought
25 The Wind
26 Good and Bad Children
27 Foreign Children
28 The Sun's Travels
29 The Lamplighter
30 My Bed is a Boat
31 The Moon
32 The Swing
33 Time to Rise
34 Fairy Bread
35 From a Railway Carriage
36 The Hayloft
37 Farewell to the Farm
38 The Unseen Playmate
39 My Ship and I
40 My Kingdom
41 Picture-books in Winter
42 My Treasures
43 Block City
44 The Land of Story-books
45 The Little Land
46 Nest Eggs
47 The Flowers
48 Summer Sun
49 The Dumb Soldier
50 Autumn Fires
51 The Gardener
52 To Any Reader


About the Author

Robert Louis Stevenson was born in Edinburgh, Scotland, in 1850, the only son of a wealthy engineer. His childhood was plagued by illness, making regular schooling impossible. Stevenson was a lively man of strong words and feelings, who decided to become a writer in his teens. His career took off when he published accounts of his travels. In 1881 he began Treasure Island, which was to make him famous when it was published in 1883. He started A Child's Garden of Verses while working on Treasure Island and revised it during a stay in England after 1884, when he also wrote Kidnaped and The Strange Case of Dr. Jekyll and Mr. Hyde. He died suddenly in the South Seas in 1894.



The Strange Case of Dr. Jekyll and Mr. Hyde

Treasure Island

Find Books with Similar Themes

Other Children's Audio Books





Find Books with the Same Narrator

Other Audio Books narrated by Elinor Gene Hoffman