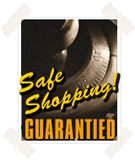 The Maltese Falcon
by Dashiell Hammett
Narrated by Daniel Chodos




ABC Online Price $14.95

Includes Shipping & Handling in the U.S.

Availability: Ships in 24 Hours

Format: 3 Audio CDs / Abridged
ISBN: 0-89926-000-0
Item No: MA2-380



Order This Book!







Secure Order Guarantee



Description

The Maltese Falcon is a 1930 detective novel by Dashiell Hammett, originally serialized in the magazine Black Mask. The story has been adapted several times for the cinema. No modern writer can match Dashiell Hammett's detective yarns, and no Hammett story can match The Maltese Falcon. Sam Spade, a slightly shop-worn private eye with his own solitary code of ethics, stars as Hammett's detective. According to Ross MacDonald, "as a novelist of realistic intrigue, Hammett was unsurpassed in his own or any other time." His characters are tough, complex and unmistakably authentic. All of the taut drama of Hammett's narrative are captured for your listening pleasure in this recording.

The Maltese Falcon is also available in an unabridged edition.




About the Author

Samuel Dashiell Hammett (May 27, 1894–January 10, 1961) was an American author of hardboiled detective novels and short stories. Among the enduring characters he created are Sam Spade (The Maltese Falcon), Nick and Nora Charles (The Thin Man), and the Continental Op (Red Harvest, The Dain Curse). He grew up in Philadelphia and Baltimore. "Sam," as he was known before he began writing, left school when he was 13 years old and held several jobs before working for the Pinkerton National Detective Agency. After the war, he turned to drinking, advertising, and eventually, writing. His work at the detective agency provided him the inspiration for his writings.
"[Hammett] took murder out of the Venetian vase and dropped it into the alley... [He] gave murder back to the kind of people who do it for a reason, not just to provide a corpse; and with means at hand, not with handwrought dueling pistols, curare, and tropical fish."


—Raymond Chandler, in

The Simple Art of Murder Find Books with Similar Themes

Other

Mystery

Audio Books

Find Books with the Same Narrator

Daniel Chodos narrates this abridged edition. He is a versatile actor with many credits, including appearances on television's

Welcome Back Kotter, The Greatest American Hero, Airwolf

and

Murphy Brown

. Mr. Chodos is a dialog coach for many other shows and was a regular on the

Midnight Series

broadcast on National Public Radio.

Other

Audio Books

narrated by

Daniel Chodos (1913-1985)

: