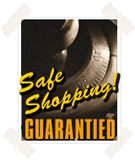 Ten Days that Shook the World
by John Reed
Narrated by William Ratner




ABC Online Price $14.95

Includes Shipping & Handling in the U.S.

Availability: Ships in 24 Hours

Format: 3 Audio CDs / Abridged
ISBN: 0-89926-116-7
Item No: NA2-530



Order This Book!







Secure Order Guarantee



Description

The monumental eyewitness account of the Russian Revolution that was brilliantly recaptured in the award wining motion picture REDS.

John Reed re-creates the swift, tumultuous events of that incredible November 1917: the convening of the Congress of Soviets, the capture of the Winter Palace, the Land decree, the Peasants Congress, the clash between Bolshevics and Kerensky. He dramatically portrays the clash of men and ideas that changed the course of history.

This masterful narration by William Ratner captures all of the flavor and vitality of John Reedís epic account.





About the Author

John Reed (1887-1920) Poet, dramatist, radical, adventurer and a foremost journalist of his day, John Reed poured all his talents and emotions into this, his most celebrated work. Six months after the publication of Ten Days that Shook the World in the United States, Reed returned to Russia where he died the following year. Accorded a hero's funeral he is buried beside the Kremlin wall.




Find Books with Similar Themes

Other Non-Fiction Audio Books




Find Books with the Same Narrator