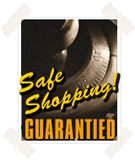 The Best of Mark Twain
by Mark Twain (Samuel Langhorne Clemons)
Narrated by Marvin Miller




ABC Online Price $12.95

Includes Shipping & Handling in the U.S.

Availability: Ships in 24 Hours

Format: 3 Audio CDs / Unabridged Anthology
ISBN: 0-89926-116-7
Item No: CU2-580



Order This Book!







Secure Order Guarantee



Description

Newspaperman, river boat pilot, miner, lecturer, writer, world traveler, and most of all, storyteller, Samuel Langhorne Clemons (1835-1910) was the product of both the pre-industrial, pre-Civil War Mississippi Valley and the receding Western frontier.

H.L. Mencken called him the "first American author of world rank to write a genuinely colloquial and native American."

The listener to this audio collection of some of Twain's best is in for a rare treat as Marvin Miller gives a sparkling reading.

This Audio Book Company classic contains 17 hilarious sketches from the immortal pen of America's great humorist.
The Notorious Jumping Frog of Calaveras County (from Sketches New and Old)
A Day at Niagara
Punch, Brothers, Punch (from Tom Sawyer Abroad & Other Stories)
Jim Baker's Bluejay Yarn (from Tramp Abroad)
The Facts in The Case of the Great Beef Contract (from Sketches New & Old)
Journalism in Tennessee (from Sketches New & Old)
Guying The Guides (from the Innocents Abroad)
Jim Blaine and His Grandfather's Ram (from Roughing It)
How I Edited an Agricultural Paper
An Encounter With An Interviewer (from Tom Sawyer Abroad & Other Stories)
The Ant (from A Tramp Abroad)
Speech on the Weather
From A Pilot's Needs (from Life on the Mississippi)
When the Buffalo Climbed a Tree (from Roughing It)
I Ride a Bucking Horse (from Roughing It)
Scotty Briggs and the Parson (from Roughing It)
Markiss, King of Liars (from Roughing It)


About the Author

Other Audio Books by Mark Twain:



The Adventures of Tom Sawyer




Find Books with Similar Themes

Other Classic Audio Books




Find Books with the Same Narrator

Other Audio Books narrated by Marvin Miller (1913-1985):



The Strange Case of Dr. Jekyll and Mr. Hyde

Edgar Allen Poe's Tales of Mystery & Imagination

The Best of O. Henry Volume 1

The Best of O. Henry Volume 2