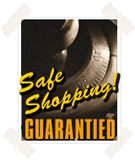 Tales of Mystery & Imagination
by Edgar Allen Poe
Narrated by Marvin Miller





ABC Online Price $14.95

Includes Shipping & Handling in the U.S.

Availability: Ships in 24 Hours

Format: 3 Audio CDs / Abridged
ISBN: 0-89926-116-7
Item No: MU2-775



Order This Book!







Secure Order Guarantee



Description

Poet, short writer, editor, lecturer, and critic, Edgar Allen Poe (1809-1849) was orphaned at the age of two and taken in by a wealthy merchant who became his godfather. His formal education began in England and continued when the family returned to Richmond, Virginia. At age 11, the child prodigy was writing verse.

In 1832, he began writing short stories which were to be his principal source of income, and in 1833 won some national recognition. He later very successfully edited a series of American literary magazines. During this time he produced some of his masterpiece short stories, including the style-setting detective story, The Murders in the Rue Morgue. In 1845, he published The Raven, which achieved for him permanent worldwide fame.

Marvin Miller's magnificent reading captures both the terror and the beauty of Poe's best. Included in this audio book are, The Raven, The Telltale Heart, The Black Cat, The Cask of Amontillado, The Masque of the Red Death, The Facts in the Case of M. Valdemar, Annabel Lee, Shadow - A Parable, The Oval Portrait, and The Fall of the House of Usher.





About the Author

Other Audio Books by Edgar Allen Poe:






Find Books with Similar Themes

Other Mystery Audio Books




Find Books with the Same Narrator

Other Audio Books narrated by Marvin Miller (1913-1985):



Treasure Island

The Best of O. Henry Volume 1

The Best of O. Henry Volume 2

The Best of Mark Twain

Edgar Allen Poe's Tales of Mystery & Imagination

The Adventures of Pinocchio