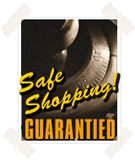 Treasure Island
by Robert Louis Stevenson
Narrated by Marvin Miller




ABC Online Price $12.95

Includes Shipping & Handling in the U.S.

Availability: Ships in 24 Hours

Format: 3 Audio CDs / Abridged
ISBN: 0-89926-175-2
Item No: JA2-560



Order This Book!







Secure Order Guarantee


Description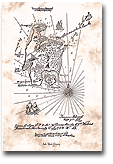 Includes Jim Hawkins' map of Treasure Island



Jim Hawkins, the cabin boy on a pirate ship, tells of his perilous adventures with the likes of Long John Silver and a band of fortune seekers in this classic adventure story.

All of the swashbuckling adventure is captured in this abridged version of Stevensonís timeless yarn about lost gold, pirates, secret islands, and mutiny.

An unforgettable cast of characters come to life in Marvin Millerís reading.





About the Author

Other Audio Books by Robert Louis Stevenson:

Robert Louis Stevenson was born in Edinburgh, Scotland, in 1850, the only son of a wealthy engineer. His childhood was plagued by illness, making regular schooling impossible. Stevenson was a lively man of strong words and feelings, who decided to become a writer in his teens. His career took off when he published accounts of his travels. In 1881 he began Treasure Island, which was to make him famous when it was published in 1883. He started A Child's Garden of Verses while working on Treasure Island and revised it during a stay in England after 1884, when he also wrote Kidnaped and The Strange Case of Dr. Jekyll and Mr. Hyde. He died suddenly in the South Seas in 1894.



The Strange Case of Dr. Jekyll and Mr. Hyde

A Child's Garden of Verses

Find Books with Similar Themes

Other Mystery Audio Books




Find Books with the Same Narrator

Other Audio Books narrated by Marvin Miller (1913-1985):



The Best of O. Henry Volume 1

The Best of O. Henry Volume 2

The Best of Mark Twain

Edgar Allen Poe's Tales of Mystery & Imagination

The Adventures of Pinocchio